Jonathan Blow interview: Do you believe social... →
Jonathan Blow: Well, they're not very social. A game like World of Warcraft or Counter-Strike or whatever is way more social. Because you actually meet new people in clans or guilds. You go do activities together and help each other out, right? [With certain social games] it's about the game exploiting your friends list that you already made, so it's not really about meeting people. And it's...
iPhoneSender.com - free and easy way to send a... →
I'm still looking for ways to recreate the entire Dash Express experience, but this gets my iPhone one step closer. Now, if only it could send Navigon formatted links…
New Apple Bluetooth device gets FCC approval,... →
I often find myself using the trackpad on my laptop instead of the mouse just because I'm use to the gestures.  I may actually be interested in this.
iPhone 4 Wallpapers →
If you're looking for iPhone 4 wallpapers, you can get your fix here.
6 tags
Crashes Weren't Squeeze After All
Last week I issued a caution about Squeeze possibly causing kernel panics.  Well, it turns out that Squeeze wasn't the root cause, but it probably just made my problem more evident.  If you want to give Squeeze a shot, go for it!  Don't let my experience scare you off. The problem was that one of my 4GB SODIMMs was bad, and that was what was causing all the kernel panics.  I had...
11 tags
Concerns with Squeeze (and a fix)
EDIT: I found that Squeeze wasn't the root cause of my problems.  If you want to try Squeeze, I think you can do it safely.  However, I'll leave the instructions below for how to "uninstall" Squeeze. So after Saturday's install of Squeeze, I've had some issues with my Mac.  Here are the issues I've observed so far: Random hard OS X crashes CrashPlan...
5 tags
So That's Where they Go...
@markomni: lol RT @paultakahashi: Lame. … RT @tdkyo: Somebody just has purchased northwesternrejects.com
4 tags
3 tags
3 tags
Are We All Asking to Be Robbed? →
This is exactly why I don't like GeoTagging.  I'm glad that they've made this site to show the craziness of it all.
4 tags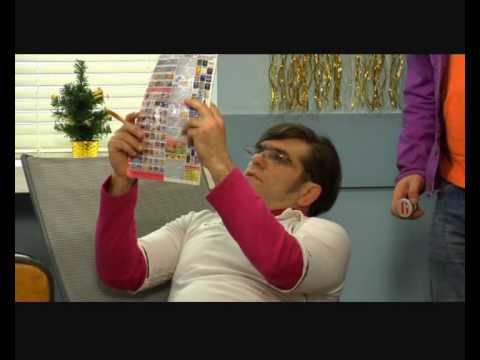 3 tags
3 tags
What'd It Take to Kill the iPhone? →
Answer: a device just as capable as the iPhone, but the same price as an iPod touch and comes completely unlocked.  It appears that's exactly what Google may be doing.
2 tags
School Done, What's a Saturday?
Okay, now that I'm done with school for the year it's time for me to find something fun to do on this Saturday.  Any ideas? Also, I should now resume my regular blogging/tumbling/twittering/facebooking schedule.  I've got lots of ideas up my sleeve for topics so I should be able to keep at least a little busy here.
5 tags
Still Alive?
Yes, I've been silent the last couple weeks.  Work and school has been kicking my butt, but I'm about wrapped up.  Poker on Friday, then I'm not going to know what to do with myself on Saturday! I'm still working on my Marketing final, but I have until 11:59pm on Friday, so what's the rush?
4 tags
Quake 3 is 10 Years Old Today →
I remember when this first came out and playing it in college.  This definitely makes me feel old.
9 tags
Hackintosh is going Bye-Bye
I've recently had some flakey behavior with my Hackintosh, and some of that has been traced back to incompatibilities between my Drobo using USB (FW800 is REALLY slow on it for some reason) and the version of OS X I'm running (10.5.7).  The best fix would be to do a reinstall and get it back on 10.5.6.  Even then, I know that it'll just be a matter of time before something else...
10 tags
An End to VM Frustration
Last week I hit a wall of frustration trying to run several VMs and always being at or near 100% memory and the swapping that resulted.  Usually just one VM and the typical applications I ran in OS X were enough to bring everything to it's knees.  Well, I decided enough was enough and placed an order for an 8GB kit from Newegg.com.  This is the result: Just testing it out, I launched 2 XP...
3 tags
Drobo expands line with Drobo S and Drobo Elite →
I love my Drobo.  If you're in the market, the new models look like excellent additions.
2 tags
Diablo III: Blizzard Says Goodbye to Skill Trees →
I'll be very interested in finding out what they do.  I both love and hate skill trees.  I understand the purpose of trying to get me down a certain path, but it can also be very limiting.  There may be strategies that I can dream up that the developers never did that would be possible without the skill tree. According to Blizzard's official Twitter, the revision of Diablo III's skill system...
4 tags
Disconnect Google Reader from Twitter?
My Google Reader feed just started working again (went public) and realized that it may be a bit spammy on twitter.  Do you guys want me to disconnect it?
7 tags
HTPC Upgrade Progress Report
It was decided that last night I would attempt to upgrade our HTPC with some parts we had laying around.  This would be a combination of cannibalization from machines that haven't been touched since we got our Macs, and some parts that had been given to us by friends that were untested. Here's how the install went: Install motherboard Find out that a metal tab from the backing plate...
9 tags
Mac App of the Week - iEyeNet →
This weeks pick of the week is iEyeNet.  iEyeNet is a widget that allows you to see the network interface utilization on any SNMP-capable device.  Why would you want this?  Simply put, it allows you to see what your Internet bandwidth utilization is at a glance. If you have DD-WRT, this will work with with very little effort.  All you need to do, is go into the "Services" and enable...
6 tags
GM, this is why you're failing
Now that you're making some decent products, you should consider figuring out your marketing. Even if I wanted to buy a GM vehicle, I'd be confused as to which one I should buy because they're practically the same with different body panels! These two Google AdWords ads just showed up exactly like this on a website for me: I assume I'd buy the Chevy Equinox if I want...
6 tags
VMware Server or Compact Firewall?
I'm tired of trying to do a million things with DD-WRT, and feel that 100Mbps on the WAN link may not be fast enough soon with DOCSIS 3.0.  So I've come up with two options: Create a small router/firewall with an embedded board, like a Soekris kit and end up with something like this: Create a beastly VMware server using more commodity hardware and virtualize my router (my switch...
7 tags
Checking out Office 2010 Beta
I'm downloading the Office 2010 Beta right now from MSDN.  I'm going to be checking out the 64-bit version in Windows 7 and let you guys know what I think!
3 tags
Contra - Is this what you saw?
This is exactly what my 8-year-old self thought was on the cover anyways!
2 tags
Some People Just Can't Code →
I realized a while ago that some people just can't code, but this illustrates the "why" for me better than people just saying "I don't get it." Garrick over at Media Nightmare came up with this illustration:
2 tags
DNS Changes = Outage
I'm making some DNS changes, so things may get a little flakey here for a few hours. Give it a bit of time and things should be back to normal (but with a new domain name!)
2 tags
Subscribe to my Feed! →
If you haven't subscribed to my RSS feed yet, make sure you get on it so you don't miss any of my great content. ;) http://www.linucks.net/rss
3 tags
Is Reblogging Tweets Broken in Tumblr?
Has anyone else experienced the following error when trying to reblog a tweet in Tumblr? Leave a comment and let me know if this is working for you or not.
5 tags
Guide: Enable native NTFS Read/Write in Snow... →
While I don't know if I'd give up Paragon NTFS for this for as it's so solid, this is a good alternative if you haven't purchased that and don't want to mess with NTFS-3G. natedillon: First, uninstall NTFS-3G/Paragon if installed. Open Terminal.app (/Applications/Utilities/Terminal) Type "diskutil info /Volumes/volume_name" and copy the Volume UUID (bunch of...
3 tags
It's a Woot Off!
WOOOT OOOOFFFFF!!!!
7 tags
TinyGrab - False Advertising
I finally got around to playing with TinyGrab from the MacHeist nanobundle today.  After playing with it for a little bit, I have a bone to pick with them.  See this blatantly false description posted on their website: What's wrong with it? Well I'll tell you! It takes no where near 30 seconds.  More like 5 seconds! IF THAT!  TinyGrab is seriously cool, and it's cross platform...
4 tags
Mac App of the Week - SnowChecker →
This week's Mac Application pick of the week is SnowChecker.  SnowChecker will help you if you've recently upgraded to Snow Leopard and haven't checked all your applications for compatibility, or still delaying your upgrade until you know everything works. When I ran it, it detected most applications, but it didn't detect which version of the application I had installed....
2 tags
Speccy Gives You Detailed Information About Your... →
For anyone in desktop support, this tool may be extremely valuable to give you detailed hardware information.
2 tags
Stop Paying for Windows Security; Microsoft's... →
I agree with Lifehacker on this.  The Microsoft's Security Essentials is great.  Even running in a VM, I have seen practically no performance hit from running it.
2 tags
What has become of you, Twitter?
Two of the top trending tags on twitter are "#wecoolandallbut" and "#donttrytoholla". I'm going back to IRC and Usenet.  Who's coming with me? #reallytwitter
2 tags
Clearing the Page File in a VM
I think a virtual machine I have has the policy set to clear the page file on shutdown.  That seems pretty pointless in a VM to me.  Any reason to not change it?
"It's the final day to get a bunch of hella-great, hella-FREE Mac apps from..."
– MacHeist
6 tags
"6 Top Mac apps worth over $150, now available for a limited time, totally FREE!..."
– MacHeist
4 tags
@markomni: @adamcr: I'll tell you what you can do with your Erlang distribution… You can only tell me what to do with my Erlang distribution if there are free lines to place the call
4 tags
Jailbreaking iPhone with blackra1n
I just jailbroke my 3.1.2 iPhone 3G using blackra1n and it was seriously the easiest jailbreak ever.  It took one button press and maybe 1 minute.  If you have an iPhone, there's no reason to not jailbreak at this point. Here's the process: Download blackra1n Run blackra1n Click button that says "Make it rain" Wait… DONE!
2 tags
Who wants a Google Voice Invite?
I have a couple right now, so the first couple people to comment will get an invite! Edit: They're all gone folks!
3 tags
Quick Tip for Checking SSL Keys
Here's a great way to quickly check your SSL keys for validity: # on one host, set up the server (using default port 4433) openssl s_server -cert mycert.pem -www # on second host (or even the same one), run s_time openssl s_time -connect myhost:4433 -www / -new -ssl3
1 tag
Happy Halloween everyone! Remember to brush your...
3 tags
Team Fortress 2 on Sale for $2.50 →
Sale lasts through November 2. Get it while it's hot! Edit: Sale was only 2 hours and it's over now.  I hope you got yours!
1 tag
ISO Downloads and Fixes for Windows 7 Student... →
Finally! Although almost everyone I know that paid for this ended up getting a less official copy installed instead.  I'm sure that's what Microsoft wanted. (For the record, my copy is legit.)
2 tags
Mac OS X 10.6.2 to update nearly 150 Snow Leopard... →